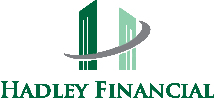 Hadley Financial offers quality services that include individual & small business income tax preparation, IRS representation & advisory, accounting, bookkeeping, prior year income tax preparation, back tax filings, audit assistance, and more.
We perform: daily, weekly, or monthly bookkeeping. Cleanups. Setting up new books. Software integration and implementing a new software. Heavy Complex QuickBooks solutions. We are here to serve you at your office, our office, remotely or hybrid.
There is a lot of confusion and misinformation when it comes to choosing which entity best suits your business. Hadley Financial educates the client on the advantages and disadvantages of each entity named below. Our entity setup fee of $300 includes: an hour consultation, Payroll setup for owners, Federal Tax ID Number (EIN), Collection of all documents drafted.
If you need assistance with tax preparation, quarterly tax calculations, or just have questions about about your tax responsibilities, you're in the right place. An Enrolled Agent will tackle all your tax needs and provide complete audit insurance along the way. Individual Tax Returns $250 Business Tax Returns $425 (insert client portal)
As an addition to bookkeeping services, Hadley Financial also gives the option for clients to have access to a virtual CFO. This option includes Budget and Forecasting services, Fixed Asset Accounting, Multi-bank Reconciliations, and Financials Reporting. (insert the pay tier here as well)
We provide Audit prep which consists of a PBC list compiling all necessary paperwork and documentation to being audit field work. Our attestation results ensure that all data collected is accurate and meets the internal control system standards.
Our dedication is to help you get out of debt as soon as possible, so you can start living a better stress-free life. Unlike some companies that charge fees upfront and on a monthly basis before debts are even settled, you pay a one-time fee. Free consultations included!
*Our pricing model is flexible depending on the number of transactions and complexity of services required. A minimum $25.00/HR for all Bookkeeping.
Audit Insurance udes Tax Planning

Annual Financial Statements
Semi- Annual Financial Statements
Full Cycle Accountant Tier III
...
Quarterly Financial Statements

Full Account Reconciliation

Sales Tax & Payroll Tax Reporting

Development of Owners Financial Plan

Financial Analysis/ Budget and Forecasting
dedicated to Providing affordable quality service
Your accounting and tax services will be provided by an experienced and certified Accountant and IRS Enrolled Agent with an emphasis on educating the client by utilizing our tax preparation expertise to maximize tax credits and minimize tax liabilities.
© Hadley Financial All rights reserved​